Spring Clubs Are Here!
Join MCE Teachers for Before & After School Fun!
❖ Explore Spanish Language & Culture with Mrs. Henriquez (Grades K-2)
❖ Create Messy Science Projects (ex. Slime) with Mrs. Henriquez (Grades K-2)
❖ Cook with Ms. Friend & Ms. Galbraith (Grades K-4)
❖ Run with Ms. Endorf and Ms. Batsel (Grades 3-5)
❖ Learn American Sign Language with Ms. Mohaghegh (Grades 3-5)
❖ Become a Mad Scientist with Ms. Gilley and Ms. Lobo (Grades 3-5)
❖ Design Your Own Comic with Mr. Stoner and Ms. Specht (Grades 3-5)
❖ Research and Write Mason Crest's Newspaper with Mrs. Buckhorn (Grades 4-5)
**Girls on the Run (Tuesday and Thursday PM) and Chess Club (Thursday AM) will also be
offered. Keep an eye out for separate registration forms!
Download Registration Form(s):
Calling all Mason Crest Tigers!
It's Yearbook Time!
Now's the time to purchase your 2019-2020 yearbook! 
Two easy ways make it convenient for you to order. It's only $20!
Visit https://ybpay.lifetouch.com/Order/SelectJob and purchase your yearbook directly! Our school code is 13277920
DEADLINE for ordering is April 1, 2020!
Questions? Please email Daniela Raik at danielaraik@gmail.com

Kindergarten Orientation and Registration
If you have a child who will turn five before September 30th, we encourage you to register for Kindergarten. 
Here is a link with more information: https://www.fcps.edu/registration/kindergarten-registration
If you have any questions about registration, do not hesitate to contact our registrar, Joyce Anglade, at 571-226-2600 or via email at jranglade@fcps.edu
Our Kindergarten Orientation will take place on March 3rd from 9:00 a.m -10:30 a.m.  We hope to see you and your Rising Kindergartener there!
Shop and Support at the same time!
You can help support Mason Crest Elementary using our special codes to make your purchases.
 Mason Crest Elementary will receive 4% of all purchases made by shoppers who reach Amazon through our link at http://amazon.masoncrestpto.org/.
When you shop Harris Teeter brands, a percentage of your purchase is donated to the school that your VIC card is linked to. Go to https://www.harristeeter.com/together-in-education to link up your VIC card.
Spread the word and have your family and friends use this link as well.

Thank you to Krista Long of doTERRA and Lee's Hapmudo Martial Arts for sponsoring our Fun Run. 
and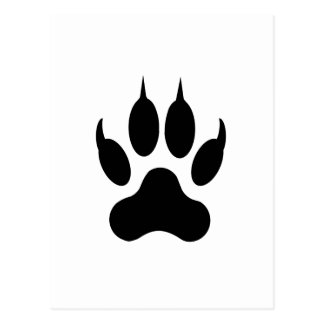 Here's what you missed during our PTO meeting held on 11/14/19
Agenda Topics/New business:
Fun Run goal was successfully met

Bethany is working on

after school programs for the spring

.  The flyer

should be

coming home in the Tuesday folder in the next couple of weeks.

  Scholarships are available.

Another spirit wear drive will be coming up, hopefully during or

 around the book fair.

Book fair dates are  4/20-4/24

Will need to talk about board positions

at

the next

PTO

meeting.

FCPS:

Title 1 free/reduced lunch was 45%, now is 55%.   The demographics of M

ason Crest

haven't changed

, but

Mason Crest will not be Title 1 starting

with

the

2020-2021 school year.

This will change the resources the school receives.  There is an estimation of

7-9 schools

in the county that

will lose the status.  The county is trying to figure out the best way to have it be as little impact as possible.

The prin

ci

pals plan to hold a meeting in March for the school to discuss once they receive more details.

Ms

.

Trevino and Ms

.

Miller

presented to discuss social/emotional learning.

They went over using responsive classroom techniques such as evidence based approaches

, like morning meeting, classroom rules, interactive modeling

, logical consequences and reinforcing the tiger way.

If a student is struggling with socially appropriate behaviors, we need to figure out what is going on.

Progress monitoring:

Meet monthly with teachers

as a team

to see how the kids are doing and what supports they may need.

S

ome parents brought up suggestions that the

kids

that make good choices

should get commended.

Some kids

see other kids

that didn't make good choices get pulled out

and sent

to the room with toys and candy

and see that as bad behavior getting rewarded.

Financial Report – reviewed
Old business:
State of the MCES PTO – The PTO is created to help support the needs of student, parents, teachers and administrators of Mason Crest and the bottom line is we always need volunteers and donation support to help continue being successful at supporting the school. With that being said, the position for Treasurer is needed for school term 2020/21. 
Other means of Fundraisers- Reward programs that we are already using such as Amazon, box top and smile program. We will continue to expand this by looking into Harris Teeter and Giant's reward programs as well.  Please refer to tab above to get more details on each programs and the way it helps MCES.

Calling all Parents and Staff: Join the PTO!
Ways to join:
Fill out the

MCES PTO Membership Form and drop it off at MCES with your payment or
Go paperless by doing everything online. This is a two step process. (1) Simply register your information then (2) make your membership payment through PayPal at the bottom of the site or on our Join Us page.

Membership options:

Single membership – $15

Family membership – $25
How to be active:
Stay connected with our most current News, help with donations of materials and/or time by visiting our Volunteer page and don't forget our various social media, text and email options below.  

If you are still looking for ways to help please visit our Volunteer Page for items still in need and other ways to help.



Learn More