Fun Run 2019
https://masoncrest.myfunrun.com/
Dear Parents,
Mason Crest Elementary School is holding a fundraiser which will culminate with students participating in a Fun Run on November 22, 2019.  This year's theme is Superheroes! The Mason Crest Fun Run is the main source of income for our PTO this year and we need your help to make it a success.  Donations will begin now until November 23rd, 2019.  All donations are tax deductible.  Our goal this year is $20,000! Our goal is to raise money to support our school in many ways, including: 
Purchase classroom supplies

Provide mini-grants to teachers

Sponsor student activities

Fund class field trips

Fund staff appreciation events

Fund assemblies

Purchase classroom and library books

Purchase technology

Purchase snacks and clothing for students
Your child has been given their own personal fundraising webpage. The address of your child's fundraising webpage can be found on their personal fundraising flyer. If you aren't sure of the URL address of your child's fundraising webpage, go to the website masoncrest.myfunrun.com, click on donate, then enter your child's first name (or participant number).  To raise money, share your child's personal fundraising webpage address with family members, friends, colleagues, educators, neighbors, etc.  You can share your child's webpage easily through email, Facebook, Twitter or any other method you prefer by clicking on one of the "share" icons at the top right of your child's fundraising webpage.
Many of you can help your children reach their goal with just a few emails. Don't forget to sponsor your child yourself, as that will start them off to reaching their goal! As an added incentive, students be competing with the other color Houses for House prizes based on the total amount raised by each House.
What is a House? The House system has been put into place at Mason Crest to build multi-grade relationships, bring students together and bolster school pride. The Houses are named by color (red, blue, green and yellow) and consist of different staff members and grade level classes.
What to expect for your child on the day of the FunRun.  Students will run laps around  a fully decorated gym to the theme of Superheroes. Students will be provided their House color t-shirts prior to the run. Please make sure they are dressed appropriately for running indoors.  
The Fun Run doesn't just raise important funds for our school; it also teaches our children the importance of health, fitness, community and giving. Thank you for partnering with us through this fundraising event!
Sincerely,
Mason Crest PTO
Volunteer: https://www.signupgenius.com/go/4090944a5ac29a13-mason8

Thank you to Krista Long of doTERRA for sponsoring our upcoming Fun Run.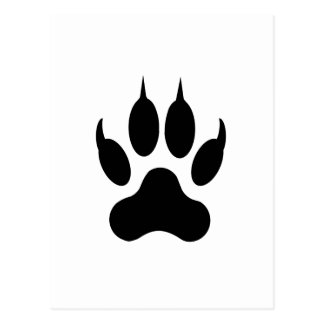 Here's what you missed during our PTO meeting held on 11/14/19
Agenda Topics:
Financial Report – reviewed
State of the MCES PTO – The PTO is created to help support the needs of student, parents, teachers and administrators of Mason Crest and the bottom line is we always need volunteers and donation support to help continue being successful at supporting the school. With that being said, the position for Treasurer is needed for school term 2020/21. 
After School Programs – Currently a success and talks for Spring program terms will soon be discussed. Stay tuned.
Fun Run Fundraiser- Reiterated as our biggest fundraiser.  It is the main event that helps to fund the student and teacher supplies for the following school calendar year.  Went over what to expect for kids and parents on the day of event.  If you have any questions, please email Sarah or Christy who oversee Ways and Means.
Other means of Fundraisers- Reward programs that we are already using such as Amazon, box top and smile program. We will continue to expand this by looking into Harris Teeter and Giant's reward programs as well.  Please refer to tab above to get more details on each programs and the way it helps MCES.
Guest Speaker- Tianja Grant shared a very informative presentation on Motivating Children to Succeed in School. 

Calling all Parents and Staff: Join the PTO!
Ways to join:
Fill out the

MCES PTO Membership Form and drop it off at MCES with your payment or
Go paperless by doing everything online. This is a two step process. (1) Simply register your information then (2) make your membership payment through PayPal at the bottom of the site or on our Join Us page.

Membership options:

Single membership – $15

Family membership – $25
How to be active:
Stay connected with our most current News, help with donations of materials and/or time by visiting our Volunteer page and don't forget our various social media, text and email options below.  

Shop and Support at the same time!
You can help support Mason Crest Elementary using our special Amazon link to make your purchases.
Mason Crest Elementary will receive 4% of all purchases made by shoppers who reach Amazon through our link.
Please support us by bookmarking this link in your Internet browser — then making it the first link you click each time you shop at Amazon
Spread the word and have your family and friends use this link as well.

If you are still looking for ways to help please visit our Volunteer Page for items still in need and other ways to help.



Learn More