Kindergarten Orientation and Registration
If you have a child who will turn five before September 30th, we encourage you to register for Kindergarten. 
Here is a link with more information: https://www.fcps.edu/registration/kindergarten-registration
If you have any questions about registration, do not hesitate to contact our registrar, Joyce Anglade, at 571-226-2600 or via email at jranglade@fcps.edu
Our Kindergarten Orientation will take place on March 3rd from 9:00 a.m -10:30 a.m.  We hope to see you and your Rising Kindergartener there!
Shop and Support at the same time!
You can help support Mason Crest Elementary using our special codes to make your purchases.
 Mason Crest Elementary will receive 4% of all purchases made by shoppers who reach Amazon through our link at http://amazon.masoncrestpto.org/.
When you shop Harris Teeter brands, a percentage of your purchase is donated to the school that your VIC card is linked to. Go to https://www.harristeeter.com/together-in-education to link up your VIC card.
Spread the word and have your family and friends use this link as well.

Thank you to Krista Long of doTERRA and Lee's Hapmudo Martial Arts for sponsoring our Fun Run. 
and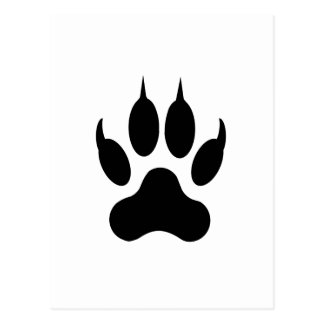 Here's what you missed during our PTO meeting held on 11/14/19
Agenda Topics:
Financial Report – reviewed
State of the MCES PTO – The PTO is created to help support the needs of student, parents, teachers and administrators of Mason Crest and the bottom line is we always need volunteers and donation support to help continue being successful at supporting the school. With that being said, the position for Treasurer is needed for school term 2020/21. 
After School Programs – Currently a success and talks for Spring program terms will soon be discussed. Stay tuned.
Fun Run Fundraiser- Reiterated as our biggest fundraiser.  It is the main event that helps to fund the student and teacher supplies for the following school calendar year.  Went over what to expect for kids and parents on the day of event.  If you have any questions, please email Sarah or Christy who oversee Ways and Means.
Other means of Fundraisers- Reward programs that we are already using such as Amazon, box top and smile program. We will continue to expand this by looking into Harris Teeter and Giant's reward programs as well.  Please refer to tab above to get more details on each programs and the way it helps MCES.
Guest Speaker- Tianja Grant shared a very informative presentation on Motivating Children to Succeed in School. 

Calling all Parents and Staff: Join the PTO!
Ways to join:
Fill out the

MCES PTO Membership Form and drop it off at MCES with your payment or
Go paperless by doing everything online. This is a two step process. (1) Simply register your information then (2) make your membership payment through PayPal at the bottom of the site or on our Join Us page.

Membership options:

Single membership – $15

Family membership – $25
How to be active:
Stay connected with our most current News, help with donations of materials and/or time by visiting our Volunteer page and don't forget our various social media, text and email options below.  

If you are still looking for ways to help please visit our Volunteer Page for items still in need and other ways to help.



Learn More