Please join us on Friday, April 28th for  a night  of:
Time: 5:30-7:30 PM
Hosted by the Fifth Graders to raise money for their end of the year celebration.
Please help us make this event a success! Spaghetti Dinner Sign-Up Genius
and

Time: 5:00-8:30 PM
Health Fair Vendors include:
Inova Partnership for Healthier Kids
Medical Care for Children Partnership Foundation (MCCP)
Kaiser Permanente Mobile Health Van (free immunizations for adult Kaiser Members: Tdap, hepatitis, shingles & pneumonia. Blood pressure and BMI assessments for the general public (children & adults)
Colgate Van (free dental screenings for children)
Lions Club (free vision screenings and Free reading glasses)
Gearge Mason University "Mason & Partners Clinic" (vision & hearing tests)
Anthem Health Keepers
InTouch Health
Fairfax County Health Department
Inova Trauma Center
FCPS Food & Nutrition Services
Zumba
Wolf Trap (summer camps)
Neighborhood Health Clinic
Mason Crest Staff is 

Award Winning!

 
Help the PTO as we host Mason Crest Staff Appreciation Week!!!
Monday 5/1 
– We will have a red carpet parade to kick off the week.
Tuesday 5/2 – BBQ lunch will be provided however please consider donating a few items to complete this meal.  Click on the Sign-Up Genius link below to see what is still needed.
Wednesday 5/3 – Teachers get "Gold Star Treatment" with massages.  Students are encouraged to wear their teacher's favorite color.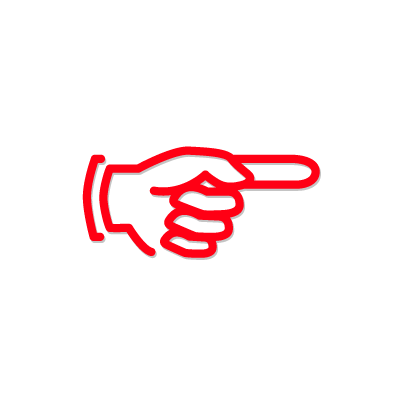 Teacher's Favorite Color Chart
Thursday 5/4 –  Providing our MCES staff with popcorn.  We would love to have volunteers to help pop and deliver these mid-day snacks.
Friday 5/5 – Mason Crest spirit day!  Students are encouraged to wear their House Color, Fun Run or MC shirt! The staff will have a "Teachers Choice Awards" breakfast and awards ceremony.
Please follow the Sign-Up Genius link to see what breakfast donations are still needed along with setting up, serving and clean up.
And of course, no red carpet event is complete without a "swag bag" gift. We would like to offer each teacher/staff member a $5-10 gift card. Please consider a gift card donation!!  Put it in an envelope marked "PTO" and hand it into the front office.
All donations are tax deductible and can be dropped off in the Mason Crest front office starting today!

 Here's  a followup to our Lice presentation 

Lice Happens is a lice removal service owned and operated by a Registered Nurse and other professionals that help families with lice.
During the meeting we learned that most kids get lice from direct head-to-head contact.  Although they are not against over-the-counter medicine treatments. They find that the most effective head lice treatment method is manual removal with a professional nit comb, as risk to your child is minimal and nits can be removed, breaking the bugs' life cycle.  Therefore a weekly thorough comb through is highly recommended.
Don't forget to let your child's teacher and the school know if your child happens to acquire lice as it is becoming a common thing these days.   Sometimes lice just happens.  It's up to us as a community to help each other stop the cycle.
Please follow the link below to see more questions and answers the people of Lice Happens have to offer.

 Clothing Donations Needed for our School Students
Our MC school health aid, Judi, is requesting clothes donations preferably sweatpants sizes 6-12.
Please visit our Volunteer page to see other ways to help our school

4/28/17: 5th Grade Spaghetti Dinner and Health Fair
5/1/17 – 5/5/17: Teacher Appreciation Week
6/8/17: PTO meeting
It's never too late to join MCES PTO
Ways to join:
Fill out the

MCES PTO Membership Form and drop it off at MCES with your payment or
Go paperless by doing everything online. This is a two step process. (1) Simply register your information then (2) make your membership payment through PayPal at the bottom of the site or on our Join Us page.
Membership options:
Single membership – $15
Family membership – $25
How to be active:
Stay connected with our most current News, help with donations of materials and/or time by visiting our Volunteer page and don't forget our various social media, text and email options below.  
Learn More